Sales Operations Manager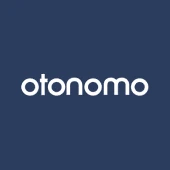 Otonomo
Sales & Business Development, Operations
Herzliya, Israel
Posted on Tuesday, January 10, 2023
Description
We are looking for a Sales operations analyst to support our growing team with ongoing research, monitoring, and reporting of sales information and effective management of the sales funnel and problem-solving.
Who we are:
Otonomo (NASDAQ:OTMO) fuels a data ecosystem of OEMs, smart cities, fleets, and more than 100 service providers spanning the transportation, mobility and automotive industries.
With more than 4 billion data points per day globally, from over 40 million vehicles, and massive amounts of mobility demand data from multimodal sources, our platform reshapes and enriches data, and serves it to multiple service providers – improving the mobility and transportation experience world wide. Otonomo provides deeper visibility, mobility intelligence and actionable insights that empower strategic data-driven decisions – taking the guesswork out of mobility and transportation planning, deployment and operations.
Privacy by design and neutrality are at the core of our platform, which enables GDPR, CCPA, and other privacy-regulation-compliant solutions for both personal and aggregate data. Use cases include city planning, emergency services, mapping, traffic management, EV management, subscription-based services, micro-mobility, parking, predictive maintenance, insurance, media, in-vehicle services, and dozens more.
What you'll be doing
Mastering sales analytics, collaborate with the different sales teams.
Improve, create and track KPIs, own the monthly cadence for business reviews
Creating reports, analyzing data, and delivering insights to the relevant stakeholders
Managing the funnel life cycle, Revenues forecasting and pipeline management
Coordinating internal team processes (i.e., QBRs, weekly meetings, training sessions) and external delegations
Salesforce ownership: ongoing updates, dashboards and reports reflecting business status and needs, promoting and supporting ongoing integration to different systems (i.e. marketing, finance).
Working closely with marketing and finance teams for creating and maintaining sales processes
What you should have
3+ years of experience in sales operations, business operation, business analytics, or another related field
3+ years of Hands-on experience with Salesforce and Excel, including analyzing complex data sets in excel – A MUST
Highly skilled in working with manipulating data and presenting insights
A Can-do attitude and willingness to take ownership from A to Z
A self-starter personality and the ability to prioritize and pivot
Hands on experience with Tableau – advantage
Relevant academic degree
Why join us
Our team was founded by veterans in the mobile data space who have previously founded several successful exited startups, including Traffix, which was acquired by F5 networks (NASDAQ: FFIV). We are innovative professionals who are passionate about Big Data and the Automotive domain. The team at Otonomo is known to be very friendly and frequently hang out together outside of work.
We are a publicly traded company (NASDAQ:OTMO) in the rapidly growing automotive data ecosystem. Our partners and customers include Fortune 500 companies, leading car manufacturers, international consultancies, mobility startups, municipalities and governments, developers, and more.
We are pioneers in the emerging field of vehicle data. Otonomo's vehicle data is utilized in a variety of verticals including parking apps, insurtech, fintech, navigational apps, weather prediction services, hazard and emergency services, traffic management departments, and more.
Working with us offers a dynamic experience to explore your talents, learn new technologies and open up new horizons