Sales Engineer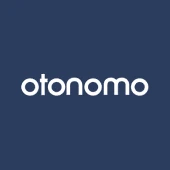 Otonomo
Sales & Business Development
San Jose, CA, USA
Posted on Tuesday, January 10, 2023
Description
We are looking for an experienced, talented, and independent Sales Engineer to support our fast-growing ecosystem of Connected Vehicle Data customers.
As a Sales Engineer, you'll become a trusted advisor to our partners and prospects and you will be the bridge between our customers' applications and the Otonomo products for Enterprise and Mobility customers operating in a variety of markets, such as (among others) Traffic Planning and Management, Mapping, Road Safety and Location Intelligence.
Who we are:
Otonomo (NASDAQ:OTMO) fuels a data ecosystem of OEMs, smart cities, fleets, and more than 100 service providers spanning the transportation, mobility and automotive industries.
With more than 4 billion data points per day globally, from over 50 million vehicles, and massive amounts of mobility demand data from multimodal sources, our platform reshapes and enriches data, and serves it to multiple service providers – improving the mobility and transportation experience worldwide. Otonomo provides deeper visibility, mobility intelligence and actionable insights that empower strategic data-driven decisions – taking the guesswork out of mobility and transportation planning, deployment, and operations.
What you'll be doing
Serve as a technical product expert of Otonomo's product offering in close collaboration with the Enterprise and Mobility sales team
Coordinate and deliver customers presentation, demos, workshops & webinars
Manage POCs from planning, architecture & hands-on execution
Understand customers' requirements and use cases, and effectively provide market feedback to Product and R&D teams
Respond to RFI/RFPs and other related tenders
Continue customers' engagements and support from pre-sales to post-sales
Be a trusted partner for customers: by understanding their challenges and ability to translate that into a solution you become their trusted expert
Work closely with different departments in the company including engineering, sales and marketing
What you should have
5+ years of experience as Sales Engineer, Presales, Customer Program Management or other technical customers facing roles in B2B companies
Experience with SaaS products, specifically with REST APIs
Solid technical background with hands-on experience in executing different SQL queries
Familiar with Big Data applications, DBs and BI tools (such as: AWS Athena, BigQuery, Snowflake) and Visualization tools (such as Tableau)
Positive, self-starter attitude with absolute willingness to go the extra mile and exceed expectations
Exceptional problem solving, diligent follow-through and logical decision-making
Excellent interpersonal communication, presentation and influencing skills
Ready for occasional travels, domestically and internationally
What would be a bonus
Python experience
GIS data experience (including working with Esri ArcGIS/QGIS or similar)
Good understanding in data streams and queues such as kafka, AWS kinesis, Events Hub and others
Understanding of sales processes, cycles and methodologies
Experience in Automotive, Telematics or IoT
Bachelor of Science or Bachelor of Administration or have equivalent related work experience
Why join us
Why join us? Working with us offers a dynamic experience to explore your talents, learn new technologies and open up new horizons.
We have an amazing culture! We are an innovative group of professionals who are passionate about Big Data and the Automotive domain.
Our team was founded by experienced leaders in the mobile data space who have previously founded several successful exited startups, including Traffix, which was acquired by F5 networks (NASDAQ: FFIV).
We are a publicly traded company (NASDAQ:OTMO) in the rapidly growing automotive data ecosystem! Our partners and customers include Fortune 500 companies, leading car manufacturers, international consultancies, mobility startups, municipalities and governments, developers, and more.
We are pioneers in the emerging field of Connected Vehicle Data. Otonomo's Connected Vehicle Data is utilized in a variety of verticals including parking apps, insurtech, fintech, navigation apps, weather prediction services, hazard and emergency services, traffic management, and more.