Technical Support Engineer for Data Pod (late shifts)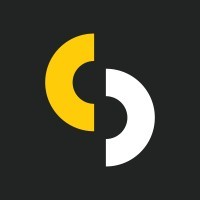 Sisense
IT, Customer Service
Kiev, Ukraine
Posted on Tuesday, May 16, 2023
WHY YOU SHOULD JOIN OUR TECHNICAL SOLUTIONS TEAM:
As a Technical Support Engineer, you will work with leading enterprise organizations and startups to realize the power of data analytics with Sisense. Our Technical Support team spans the globe and has recently begun a major transformation effort to move to a SWARM model for our tools, processes, and organizational structure. This shift focuses on driving a collaborative, rewarding environment that measures value creation and team playing.
Our team is aligned directly with our Product and Engineering teams through a robust Subject Matter Expert program. We are employing best in breed tools along with processes co-authored or influenced by our team directly. We believe in the power of great customer experience and the happiest customers are made by having the happiest team helping them.
Please pay attention to the working schedule: late shifts coverage, Monday-Friday (16:00 — 01:00 Kyiv time). The position will also include shifts on Holidays with additional payment.
WHAT YOU'LL DO:
- You will handle customer questions and issues by combining business acumen with technical assessment skills.
- You will work closely with Senior team members to develop your skills and technical expertise within specific areas of the product, with ongoing opportunities to grow.
- You will partner with Customer Success Managers, Technical Account Managers and Product to recognize trends in customer feedback and translate customer needs into a better overall product.
HOW YOU'LL RAMP:
By Day 30...
- Learn what Sisense is all about and how the product is utilized Learn technical support methodologies and the tools used at Sisense such as Grafana, Logz.io, Kibana, Jenkins, etc.
- Work on technical issues under the guidance of a Senior Solutions engineer.
By Day 60…
- Understand the Sisense architecture and how to translate it to troubleshooting customer issues.
- Shadow calls and tickets with Senior Support Engineers.
- Work on technical issues under the guidance of a Senior Solutions engineer.
By Day 90...
- Work in your designated SWARM pod to own and resolve customer incidents through their lifecycle.
- Understand internal escalation processes.
- Work as part of a team of engineers that globally ensure 24 hour customer support.
WHAT YOU'VE ACCOMPLISHED… SO FAR:
- 3+ years of hands-on experience supporting a software platform/product in a customer facing B2B environment
- Experience with databases such as Mongo, Redshift, MySQL, Oracle, Snowflake
- Experience with data modeling and query optimization
- Experience working with JDBC framework
- Experience with Python or scripting languages such as HTML/Javascript
- Experience working with embedded applications
- Experience with Rest APIs, operating in a Kubernetes based linux environment
- Experience managing IT infrastructure
ABOUT YOU:
You have a data-driven, analytical mind and excellent problem-solving skills
You're detail-oriented with the ability to prioritize, multitask and meet deadlines
You have a proven ability to motivate and work both independently and in a team environment
You also have a passion for supporting and helping others
In addition, you have a strong desire to learn, grow and contribute to overall company values of collaboration and service
You have excellent English — communication, listening, and writing skills
Why You Should Join Our Team
We live our values. We care about each other, the technology we create, and the customers we support. We know we're constantly learning and improving, and look forward to sharing insights and techniques with each other.
We have interesting customers. We support the Red Cross with dashboards about supplies, help a suicide prevention hotline with SQL+Python ML analysis, and enable Tinder to make better matches.
We are our own customers. We're heavy users of the features we build and have an intuitive understanding of what makes data teams so special and successful.
"You have unlimited questions remaining" is core to our team's philosophy. We are excited about learning and sharing together, and work hard to make sure that everyone is set up for success.
ABOUT SISENSE:
We are a radically innovative BI company focused on redefining every aspect of business analytics.
We're an industry leader with more than 2,000 global customers, including Expedia, Flexport, Nasdaq, GE, Philips & Tinder.
We've been recognized as a leading visionary in Gartner's Magic Quadrant for Analytics and Business Intelligence.
We're onboarding rapidly! We have over 600 employees with offices in San Francisco, New York, Tel Aviv, Melbourne, London, and Kyiv.
We believe strongly in a data-driven approach to all that we do. We're constantly measuring and optimizing everything about the business.
We've been recognized by Comparably, Glassdoor, and Best Places to Work for our amazing company culture.
OUR BENEFITS:
Late-shifts Engineers are working remotely now. However, a new office with a superior view is open for Siseners.
We hire only people we trust. All Sisensers join the company without a probation period.
We believe all Sisensers should be owners of our company's success. We grant all employees stock options that start vesting on Day One.
We support a work-life balance philosophy and provide unlimited vacations (flexible time off) and additional long weekends to all Sisensers.
We care about each other. All team members have extended medical insurance and additional COVID-19 coverage.
We provide Sisensers with a sports reimbursement to support physical fitness and mental well-being.