Senior Manager, Information Technology (IT)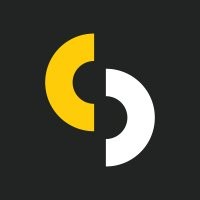 Sisense
IT
Tel Aviv-Yafo, Israel
Posted on Thursday, July 27, 2023
We are seeking a highly skilled and experienced Senior Manager of Information Technology (IT) to lead our IT department and drive the organization's technological vision. The ideal candidate will be a dynamic and strategic leader with a strong technical background, capable of overseeing the development, implementation, and maintenance of our IT systems and infrastructure. As the Senior Manager of IT, you will collaborate with cross-functional teams to align technology solutions with business objectives while ensuring the security, reliability, and scalability of our IT operations.
Responsibilities:
Team Management: Lead and mentor a team of IT professionals, including system administrators, network engineers, and support staff. Encourage skill development, provide performance feedback, and ensure a cohesive and motivated team.
Infrastructure and Systems Management: Oversee the design, implementation, and maintenance of the organization's IT infrastructure, including servers, networks, databases, and cloud services (AWS). Ensure high availability, performance, and security of all IT systems.
IT Security and Compliance: Develop and enforce IT security policies, procedures, and best practices to safeguard the organization's data and systems. Ensure compliance with relevant regulations and industry standards in conjunction with our Security team.
IT Support and Help Desk: Oversee the IT support function, ensuring timely and efficient resolution of technical issues for employees, promoting a positive user experience.
Qualifications:
Bachelor's or Master's degree in Computer Science, Information Technology, or a related field.
Proven experience (typically 8+ years) in IT management, with a track record of successful leadership
In-depth knowledge of IT infrastructure, including networks, servers, storage systems, and cloud technologies.
Strong understanding of IT security principles, compliance requirements, and data protection best practices.
Excellent communication and interpersonal skills, with the ability to collaborate effectively with cross-functional teams and senior executives.
Strategic mindset and ability to align technology solutions with business objectives.