Senior Product Manager - Developer Platform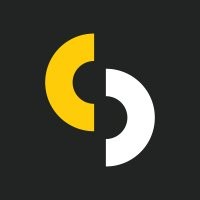 Sisense
Software Engineering, Product
Tel Aviv-Yafo, Israel
Posted on Friday, August 11, 2023
Sisense is developing the next-generation Embedded Analytics Platform for developers, allowing companies to build better analytics experiences and drive better outcomes. We're continuously working on our market-leading product and need a sharp and talented Technical Product Manager to join our efforts and help build the future of the Sisense Platform.
We are looking for…
The Sisense Product Team is looking for a skilled and experienced Technical Product Manager with hands-on experience in both software development and product management, to take our industry-leading developer platform to the next level.
This role will be best suited for a creative, driven, highly technical product manager who can define and execute a transformative vision of our developer platform with a deep understanding of the needs and challenges faced by developers who build products with our API platform.
Requirements
You are an experienced product manager or technical product manager with a proven track record of successfully building and launching developer platforms and API products
You are customer obsessed and love partnering with customers to advocate for their needs, collaborate on feature design, and ensure their success
You have hands-on software development experience, and a deep understanding of modern technologies, APIs, SDKs, and tools used by developers
You have taken multiple product capabilities from ideation to impact. You can define priorities and lead cross-team efforts to create real customer value.
You've got great written and verbal communication skills with a talent for precise articulation of developer needs, documentation, and highly-detailed requirements
You feel at home engaging in both inbound and outbound activities - from deep dives into API design to leading webinars, meetups, and workshops
You enjoy working with cross-functional teams and collaborating with a diverse group of stakeholders, including partnerships, marketing, and developer relations
You have the ability to effectively communicate (in English) complex technical concepts in a clear and professional manner to both technical and business audiences
You thrive in a fast-paced, high-growth, and collaborative environment
Experience in Analytics and Data products is a big advantage
Your Responsibilities:
Take a leading role in defining and building Sisense's developer experience
Define end-to-end requirements for Sisense's developer-facing capabilities and drive their delivery from design, through engineering, to enablement and go-to-market
Identify, collect, analyze, and advocate for developers' and customers' needs
Collaborate with your Product Manager peers helping them define developer-facing aspects of their features, such as REST APIs and SDKs
Review, train, and mentor developers, PMs, and other technical staff on API design, best practices, and standards
Communicate the roadmap, product vision, and developer strategy to key stakeholders including Sales, CS, Engineering, Leadership, Partners, and Customers
Write and maintain developer documentation, internal and external knowledge-bases
Engage the developer community and help developers to get stuff done with Sisense
Create resources that help developers use our platform, from code samples and demos to blog posts and webinars
How You'll Ramp:
By day 30 …
You'll spend most of your time ramping up the product and our existing processes. You will:
Learn to use the Sisense product from both end-user and developer perspectives
Get familiar with our different user personas and how they each use the product
Work with the Sales, Marketing, and Customer Success teams to see how they introduce Sisense to customers
Establish the relationships necessary for long-term collaboration with Design, Engineering, and Product Marketing teams
By day 60 …
You'll have begun to work on delivering even better experiences to our developers. You will:
Understand and synthesize developer needs from market research, customer insights, and competitive analysis into practical improvements within the Sisense Developer Platform domain
Learn our standards and best practices and begin to make contributions to them, while also advocating for their correct implementation with other teams
Understand and be able to communicate the product roadmap and its existing developer-facing features to internal and external audiences
By day 90 …
You'll know the product and its users and be able to identify and deliver lasting improvements for customers. You will:
Translate product strategies and objectives into well-defined requirements, drive the creation of prototypes and innovative solutions in collaboration with Product Design and Engineering teams
Become a focal point for knowledge of our developer platform capabilities, and an advocate for developer's needs across the organization
Work with your PM peers and engineering teams on our official SDKs, APIs, documentation, and other resources which allow our customers to customize, embed and automate their Sisense deployments