Cloud Operations Engineer (late shift)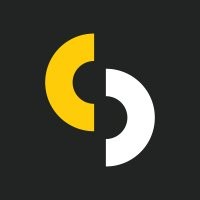 Sisense
Operations
Ukraine
Posted on Friday, August 25, 2023
Sisense's mission is to infuse analytics everywhere. We bring "power to the builders" by enabling our customers to answer complex questions with data and drive the best business outcomes possible.
WHY YOU SHOULD JOIN OUR TEAM:
The Cloud Operations Engineer is responsible for managing the cloud infrastructure and services of our organization. This role involves ensuring the availability, performance, and scalability of cloud-based systems and applications. You will play a crucial role in managing and optimizing cloud infrastructure and services, ensuring high availability, performance, and security of cloud-based systems and applications. You will leverage automation, monitoring, and troubleshooting skills to maintain a reliable and scalable cloud environment for the organization.
Please pay attention to the working schedule: late shifts coverage, Monday-Friday (16 pm — 1 am Kyiv time). The position will also include shifts on Holidays with additional payment.
WHAT YOU'LL DO:
You are responsible for setting up and managing the cloud infrastructure, including virtual machines, storage, networking, and security configurations.
You will monitor the performance and health of cloud-based systems and applications, identifying and resolving moderate to difficult issues related to availability, latency, and throughput. You use monitoring tools to track system metrics, analyze performance data, and implement moderate and difficult optimizations to improve efficiency and cost-effectiveness.
You will respond to escalated incidents and troubleshoot difficult system issues, working closely with cross-functional teams like DevOps, developers, and system administrators. You follow incident management processes to minimize downtime and ensure timely resolution of difficult issues.
You will implement security best practices and ensure compliance with industry regulations and organizational policies. You can configure access controls, encryption, and monitoring mechanisms to protect data and systems in the cloud, as well as, assist in escalated incident response related to security incidents.
You will analyze system usage patterns, forecast resource requirements, and plan for capacity upgrades to meet growing demands. You will work closely with cross-functional stakeholders to ensure the cloud infrastructure is scalable, cost-effective, and optimized for performance.
You will collaborate with cross-functional teams, including developers, system administrators, and network engineers, to understand their requirements and provide support, and will document system configurations, procedures, and troubleshooting guides to maintain an up-to-date knowledge base.
WHAT YOU'VE ACCOMPLISHED SO FAR:
You have proven of experience managing Linux and Kubernetes;
You are experienced with Amazon Web Services (AWS) to provision and configure the necessary resources(VPC, VPN, Peering, PrivateLink, Transit Gateway, EKS, Load Balancer, CloudTrail, Route 53, CloudWatch, ACM);
You have intensive of experience with Networking. Nice to have a Cisco CCNA certificate (or the equivalent knowledge level);
If you strongly meet at least 2 out of 3 requirements mentioned above, do not hesitate to apply
Upper intermediate knowledge of English in both written and spoken form;
ABOUT SISENSE:
We are a radically innovative BI company focused on redefining every aspect of business analytics.
We're an industry leader with more than 2,000 global customers, including Expedia, Flexport, Nasdaq, GE, Philips & Tinder.
We've been recognized as a leading visionary in Gartner's Magic Quadrant for Analytics and Business Intelligence.
We're on-boarding rapidly! We have over 400 employees with offices in New York, San Francisco, Tel Aviv, Kyiv, and London.
We believe strongly in a data-driven approach to all that we do. We're constantly measuring and optimizing everything about the business.
We've been recognized by Comparably, Glassdoor and Best Places to Work for our amazing company culture.
OUR BENEFITS:
- We hire only people we trust. All Sisensers join the company without a probation period.
- We believe all Sisensers should be owners of our company's success. - We grant all employees stock options that start vesting on Day One.
- We support a work-life balance philosophy and provide unlimited vacations (flexible time off) and additional long weekends to all Sisensers.
- We care about each other. All team members have extended medical insurance.
- We provide Sisensers with a sports reimbursement to support physical fitness and mental well-being.
About Sisense
Sisense is a business analytics software company, founded in 2004, with offices in New York City, San Francisco, Tel Aviv, Kyiv, London, Melbourne, Tokyo, and Scottsdale, Arizona. It is headquartered in New York City.

Its business intelligence product includes both a back-end powered by in-chip technology that enables non-technical users to join and analyse large data sets from multiple sources, and a front-end for creating visualisations, like dashboards and reports, on any device, including mobile. The company's software is used by companies in 49 countries.

In September 2018, the company announced another $80 million funding round led by Insight Venture Partners.

In May 2019, Sisense acquired Periscope Data, creating a company with more than $120 million in annual recurring revenue, and over 900 employees.

Finally, in January 2020, Sisense completed another round of funding at approximately $100m with a valuation exceeding $1b, cementing its status as a Unicorn.

Sisense continues to operate in the data and analytics space with over 2500 customers.