Account Development Manager, UK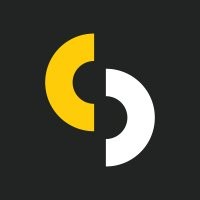 Sisense
London, UK
Posted on Thursday, September 7, 2023
USE DATA TO BUILD THE NEXT GENERATION OF SALES PROFESSIONALS
Sisense's mission is to provide the only end to end data management and visualization solution on the market. As an Account Development Manager, you will be responsible for scaling pipeline generation while hiring and developing individuals that will become future leaders of our organization!
WHY YOU SHOULD JOIN OUR SALES TEAM:
Our sales management team is comprised of industry veterans. You'll manage and train a team of highly accomplished Account Development Representatives who are eager to further develop their sales skills.
We have the opportunity to connect an untapped audience at target accounts with a product that immediately delivers value. You have the opportunity to drive this growth by creating a strategic outbound sales strategy and further optimizing our sales development methodology.
HOW YOU'LL RAMP:
By Day 30...
You'll have completed the Account Development Manager training program where you'll learn about Sisense's values and culture, get introduced to our sales methodology and gain a basic understanding of Sisense's product offering, the competition, and the transformational outcomes we help customers across ALL industries achieve.

You will have recruited, interviewed, hired and on-boarded at least one new Account Development Representative.

You will hold regular individual pipeline review meetings and weekly team meetings.
Day 60...
You'll be responsible for your team's monthly pipeline number.

You'll implement and execute your coaching methodology.

You will own an A/B test and incorporate results into the team playbook.
Day 90...
You'll have partnered with marketing to drive new business from a targeted outbound campaign.

You'll be an advocate for tenured ADRs to help them find internal growth opportunities.

You'll help the sales team to achieve revenue goals by delivering on your team's monthly pipeline objectives.
WHAT YOU'VE ACCOMPLISHED... SO FAR:
You've consistently overachieved individual and team targets.

You've identified, recruited, and developed a team of A players.

Your ADRs have had a track record of success in a closing role because of your efforts to train them and coach them

You thrive in a high growth and changing environment while driving and implementing cross-functional initiatives.

You've taken on new challenges and made an impact on the business through your problem-solving skills.
ABOUT SISENSE:
We are a radically innovative BI company focused on redefining every aspect of business analytics.

We're an industry leader with more than 2,000 global customers, including Expedia, Flexport, Nasdaq, GE, Philips & Tinder.

We've been recognized as a leading visionary in Gartner's Magic Quadrant for Analytics and Business Intelligence.

We believe strongly in a data-driven approach to all that we do. We're constantly measuring and optimizing everything about the business.

We've been recognized by Comparably, Glassdoor and Best Places to Work for our amazing company culture.