Manager, Customer Provisioning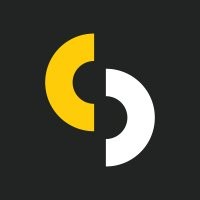 Sisense
Customer Service
Remote · United States
Posted on Wednesday, September 20, 2023
ENABLE REVENUE AND DRIVE OPERATIONAL EFFICIENCY
You will be the primary owner of product and feature provisioning operations and the main point of contact for our global Sales and Customer Care teams in support of driving revenue growth via license creation and ongoing management. This function is critical to ensuring a healthy relationship between our customers and Sisense, and verifies that customers are delivered what they're entitled to.
Why you should join our team
As a member of the broader Business Operations team, you will also have the opportunity to learn about and contribute to Sisense's business from many angles, from analysis of the business to the standardization of policies and systems to scale operations. You will have the chance to collaborate cross-functionally across many different teams at Sisense during a time of exciting business transformation. And importantly, this role has good growth potential as the employee settles into the role and the department expands.
As Manager of Customer Provisioning you will:
Play a key role in our Business Operations team, ensuring customers gain access to what they've purchased in a timely manner
Assist the Customer Care team during onboarding by ensuring customer licenses and cloud environments are provisioned according to the sales order
Process change orders from customers during their contract term and ensure the customer sees these changes reflected on their end
Assist the Customer Care team with offboarding, ensuring access is removed upon contract termination and that any data deletion requirements are met
Collaborate with the Data team to ensure visibility into customer overages
What you've accomplished so far
Demonstrated ability to lead cross-functional programs and influence senior decision making, while navigating organizational dynamics
Proven track record of meeting deadlines and driving projects forward
You are customer-obsessed and are driven to help our customers succeed
You've worked in a fast-paced, agile SaaS environment and have a high sense of urgency
You've developed an unmatched attention to detail with strong organizational skills
Bonus: you have experience with both on-premises and SaaS licensing models
How you'll ramp
By Day 30
You'll receive training on Sisense's customer base, products and services, our deployment models, and customer journey
You'll receive in-depth training on internal systems and processes and how they impact the customer experience
Spend time with Sales to understand how the product is positioned and sold to prospective customers and the key features that customers can purchase
Spend time with the Customer Care team to understand how customer sales orders are translated into licenses that customers will use during their contract term
Spend time with Deal Desk to understand how to read our contracts and various pricebooks, including the special terms and conditions that can impact product and feature provisioning
By Day 60
You'll be handling creation of new licenses as New Business deals are closed won, as well as cleaning and updating licenses for all existing customers to match their signed Sales Order
You'll have created reports to monitor incoming deals of all types to be aligned with the account team on customer needs and expectations
You'll manage a queue of incoming requests from the internal organization and provide timely responses
By Day 90
You'll collaborate with our Customer Care and Sales organizations to define a strategy to true up licenses where customers have been overprovisioned
You'll assist the field team with sales training and other enablement needs
You'll provide strategic guidance to the Business Systems team to assist in streamlining licensing workflows and processes
You'll be collaborating with the Data team to create dashboarding that helps uncover licensing overages across our account base, providing insight into Expansion revenue
You'll have documented the end-to-end licensing process as well as change order procedures
You'll be the provisioning SME of the company, performing daily operational tasks with minimal supervision