Senior Talent Acquisition Partner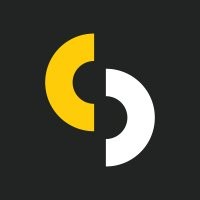 Sisense
Software Engineering, People & HR
Tel Aviv-Yafo, Israel
Posted on Wednesday, September 20, 2023
GROW SISENSE TECHNICAL TEAMS
The People Team has helped scale Sisense from ambitious start-up to the fastest growing Business Intelligence company in the world. Our mission is to help Sisensers' do their best work.
As our Senior Talent Acquisition Partner, you will support the business through identifying candidates and candidate pools, building networks and proactively promoting our brand in the marketplace. Above all, you will be responsible for attracting and hiring Sisense's most valued asset – its people!
WHY YOU SHOULD JOIN OUR TALENT ACQUISITION TEAM:
You'll be surrounded by a team that loves what they do and recognizes the enormous responsibility that they have - with every hire we bring into the company, we are changing the lives of our employees and helping Sisense grow.
HOW YOU'LL RAMP:
By Day 30…
You'll have met with key leaders in technical implementation to learn more about their organization, their technical projects/deliverables and their team structures

You'll shadow fellow Talent Acquisition Partners on interviews and support them on some of their current roles

You'll grow your LinkedIn brand/network (the best Talent Acquisition professionals do this throughout the year)

You will have completed training on our recruiting tech stack which includes Greenhouse and Top Funnel

You'll have weekly 1:1s with your manager
By Day 60…
You'll partner with hiring managers to grow their teams.

You'll have mastered your pitch to tell candidates!

You may have even filled a few positions by now!
By Day 90…
You'll become the trusted adviser to your respective business units

You'll own key talent acquisition and company wide initiatives ranging from diversity & inclusion to reporting and candidate experience

You'll implement best practices because we're always looking at how we can do this better, bigger and more efficiently
WHAT YOU'VE ACCOMPLISHED… SO FAR:
You've managed complex positions where being creative and caring about candidate experience matters

You've displayed a strong work ethic, sense of urgency, adaptability, and ability to prioritize

You have a strong knowledge of the recruitment process and sourcing methods

Ability to build partnerships across various teams, work in a collaborative manner, and develop strong working relationships with hiring managers

You've been an advocate for diversity and inclusion and understand how its a competitive business advantage
WHY YOU SHOULD JOIN SISENSE:
We live our values.

We care about each other, the technology we create, and the customers we support. We know we're constantly learning and improving, and look forward to sharing insights and techniques with each other.

We have interesting customers.

We support the Red Cross with dashboards about supplies, help a suicide prevention hotline with SQL+Python ML analysis, and enable Tinder to make better matches.

We are our own customers.

We're heavy users of the features we build and have an intuitive understanding of what makes data teams so special and successful.

"You have unlimited questions remaining"

is core to our team's philosophy. We are excited about learning and sharing together, and work hard to make sure that everyone is set up for success.
ABOUT SISENSE:
We are a radically innovative BI company focused on redefining every aspect of business analytics.

We're an industry leader with more than 2,000 global customers, including Expedia, Flexport, Nasdaq, GE, Philips & Tinder.

We've been recognized as a leading visionary in Gartner's Magic Quadrant for Analytics and Business Intelligence.

We're onboarding rapidly! We have over 400 employees with offices in New York, Tel Aviv, London and Kyiv.

We believe strongly in a data-driven approach to all that we do. We're constantly measuring and optimizing everything about the business.