Cloud Architect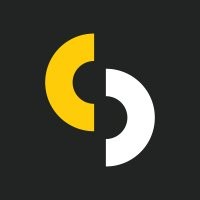 Sisense
IT
Tel Aviv-Yafo, Israel
Posted on Wednesday, October 4, 2023
Are you a visionary technologist passionate about designing and implementing cutting-edge cloud solutions? Do you possess the expertise to transform complex business requirements into scalable, secure, and efficient cloud architectures? If so, we invite you to join our dynamic team as a Cloud Architect.
As a Cloud Architect at Sisense, you will play a pivotal role in shaping the future of our cloud infrastructure, enabling us to deliver innovative products and services to our customers. You will collaborate closely with cross-functional teams to define, design, and deploy cloud solutions that align with our business objectives and adhere to industry best practices.
WHAT YOU'LL DO?
Ensure the Cloud Platform and services are designed and implemented to support our Internal CI/CD and public cloud infrastructure needs. They are aligned with the overall business strategies and priorities.
Demonstrate hands-on knowledge of Public Cloud Computing, Storage, and Networking. Designing, Provisioning, and administration using best practices for consumers across multiple cloud offerings (Amazon Web Services, Azure, Google Cloud or Vmware Private Cloud).
Play a key role in advancing Sisense cloud & CI/CD eco-system and culture of technical excellence.
Ensure all technical procedures (Installation, Configuration, Run books) are documented and updated and contribute to maintaining operational standards.
Automate infrastructure services and system administration tasks wherever possible
Lead and deliver operational excellence focusing on the service management and DevOps approach to achieve agility, speed, scale, and efficiency.
Partner with Engineering and operations teams to architect and design the infrastructure for consumer-facing products and services alongside the R&D environments.
Build and maintain a high-performing Infrastructure Operations team with a business and customer-centric culture.
Lead Service Management implementation for Infrastructure services, partnering with Engineering teams to improve service experience, MTTR, Uptime, and resilience.
Implement a Service Monitoring capability to address the operational issues for all customer-facing infrastructure assets proactively.
Lead annual strategic planning, tactical operation planning, the development of service improvement, and contingency operation plans.
Provide technical leadership, mentoring, and coaching for all staff and foster a culture of accountability, innovation, and team building.
WHAT YOU'VE ACCOMPLISHED… SO FAR:
You have a proven Development background and experience
Extensive experience in backend software development and 8+ years in architecture or managerial roles
You have extensive experience with web technologies, cloud architecture, and multi-user and highly concurrent systems
You can drill down to detailed design and code level when needed
You have experience leading complex product development projects and products from concept to release
You have development experience with Linux, Docker, Kubernetes, etc.
You have experience with cloud providers - AWS, GCP, Azure.
You have strong leadership skills, the ability to drive cross-departmental changes
You can mentor R&D Managers
You can collaborate and thrive in a fast-paced, high-performance environment.
You can lead and speak in public cross-team meetings
You can articulate product road maps and technical differentiators to a wide audience
You are a lifelong learner with an insatiable curiosity
You drive innovative ways to detect and neutralize Production health issues through advanced technological countermeasures.
HOW YOU'LL RAMP:
By Day 30...
You will learn about the Sisense product, Infrastructure architecture, and design.
You will build relationships with teams in the R&D, Product and Customer Success.
You'll define objectives and plans for their attainment
Day 60...
You will have an understanding of the way components are communicating in the system and of communication protocols.
You'll manage and coordinate a significant development activity within a broader function of R&D
You will be able to identify weak components in the infrastructure by looking at logs and dashboards and designing new ones.
Day 90...
You will complete a deep dive into Sisense's cloud infrastructure
You'll be responsible for all new designs of cloud components
You will be able to create a new infrastructure architecture design and coordinate its integration with different development groups
You will have a deep understanding of the development processes and integration and work with R&D teams to improve the platform for adjusting to the new and future cloud structure
Why You Should Join Our Team
We live our values. We care about each other, the technology we create, and the customers we support. We know we're constantly learning and improving, and look forward to sharing insights and techniques.We have exciting customers. We support the Red Cross with dashboards about supplies, help a suicide prevention hotline with SQL+Python ML analysis, and enable Tinder to make better matches.We are our own customers. We're heavy users of the features we build and intuitively understand what makes data teams special and successful."You have unlimited questions remaining" is core to our team's philosophy. We are excited about learning and sharing and work hard to ensure everyone is set up for success.
About Us
Sisense's mission is to embed analytics into any application or workflow to make critical decisions – with confidence.
We are a radically innovative BI company focused on redefining every aspect of business analytics.
We're an industry leader with over 2,000 global customers, including Expedia, Flexport, Nasdaq, GE, Philips & Tinder.
We've been recognized as a leading visionary in Gartner's Magic Quadrant for Analytics and Business Intelligence.
We're on-boarding rapidly! We have over 500 employees with offices in New York, San Francisco, Tel Aviv, Kyiv, and London.
We believe strongly in a data-driven approach to all that we do. We're constantly measuring and optimizing everything about the business.
We've been recognized by Comparably, Glassdoor, and Best Places to Work for our fantastic company culture.