Chief of Staff to the CEO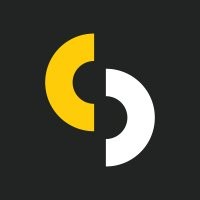 Sisense
People & HR, Operations
Tel Aviv-Yafo, Israel
Posted on Friday, November 10, 2023
Sisense is looking for a Chief of Staff to serve as a trust resource to not only our CEO, but entire Executive Leadership Team. This person will be highly strategic, and have a proven track record in fast paced, tech companies from all angles, including financial literacy.
Day to Day:
Act as the primary liaison and right-hand person to the CEO and the Executive Leadership Team.
Collaborate closely with the ELT to formulate, communicate, and execute strategic initiatives, company goals, and objectives.
Conduct research, analyze data, and prepare reports, slide decks and other presentations to assist the ELT in the decision-making processes.
Oversee special projects and initiatives on behalf of the CEO, ensuring successful implementation and timely completion.
Coordinate and facilitate key meetings, including leadership team meetings, board meetings, and other strategic sessions; prepare agendas, document discussions, and follow up on action items.
Drive cross-functional collaboration within the organization, fostering teamwork and promoting a positive working environment.
Drive initiatives to support our transformation efforts.
Uphold a high level of confidentiality and discretion in handling sensitive information related to the company and its executives.
Requirements:
Strategic thinker with strong analytical and problem-solving abilities and a keen attention to detail.
Proven ability to accomplish goals with highly complex, time sensitive deliverables.
Problem solver with experience defining, shaping, and influencing strategy.
Excellent communication skills, both written and verbal, with the ability to interact professionally with diverse stakeholders.
Exceptional organizational and multitasking skills, with the ability to prioritize and manage time effectively.
Superior financial acumen (Finance or Management Consulting background or a degree in Finance, Economics or other related discipline preferred).
7+ years in a strategic or operations role.
About Sisense:
Sisense stands as a beacon in the embedded analytics landscape, recognized globally for pioneering solutions that infuse intelligence into every facet of business. As we continue on our journey and explore the vast opportunities of the API economy, we're positioning ourselves for unprecedented growth.
Our vision is bold and transformative: a future where analytics and insights underpin every decision, every process, and every interaction. Our team, an amalgamation of diverse perspectives and unique skills, is our secret weapon. At Sisense, we foster a culture of innovation, collaboration, and inclusivity, powering our relentless drive to redefine what's possible in the world of analytics.
Join us in this ambitious journey. This position offers more than a job; it's a chance to reshape the industry, redefine the future of analytics, and be a part of a team that's pushing boundaries. Let's shape the future of analytics together.