General Manager of Subscriptions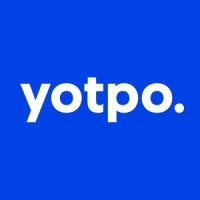 Yotpo
Operations
New York, NY, USA
Posted on Tuesday, April 18, 2023
If you shop online (and who doesn't these days?), then chances are you've already interacted with Yotpo. We're a leading eCommerce marketing platform, on a mission to help brands of all sizes accelerate their growth through exceptional customer experiences. Loyalty programs, SMS marketing, reviews, and visual user-generated content are our bread and butter, but we have more solutions up our sleeve, too.
We have teams across the world, including the US, UK, Israel, Bulgaria, and Australia — and we're still growing. Our primary goal is to deliver the best technology in the industry.
You can hear all about it in our latest brand video.
Sounds exciting? Then read on, because we're in pursuit of the best and the brightest minds to help us achieve our vision.
As the first ever General Manager of Subscriptions, you will be responsible for helping set the long-term strategy, drive performance of key initiatives and manage day to day execution of Yotpo's Subscriptions product.
As GM of Subscriptions, you're accountable for the overall business performance of the subscriptions product; the end-to-end customer experience and overall customer satisfaction for your business line. You will work collaboratively with many of our global cross-functional teams from Revenue, Product, Engineering, Marketing, Operations and Finance, to ensure we deliver the target customer experience and achieve our operational and financial objectives.
This role reports to the SVP, GM of Usage Business, Omer Bar Joseph and partners closely with additional product GMs to ensure our solutions are connected in how they drive value for our clients and go to market execution is seamless.
Note: you must be based in the New York City metro area. ​​We are working in a hybrid capacity, spending 3 days per week in our NYC office.
How you'll make impact:
Own, plan and implement setting the business line revenue goals and go-to-market strategy in conjunction with Yotpo's global leadership teams.

Work with cross functional leaders to develop, innovate and grow Yotpo's Subscriptions business line.

Help orchestrate the creation of strong demand generation across your product line.

Evangelize subscriptions with customer outreach; forge trusted business partnerships with key executives within the ecosystem - existing customers and partners along with prospective customers.

Analyze the market to determine growth trends, market segmentation, customer requirements, and the competitive landscape to develop and manage the overall strategy across Subscriptions.

Participate in budget, pricing and packaging, marketing strategy, and product roadmap discussions, advocating for your product line and initiatives.

Seek out opportunities for expansion and growth by developing new business relationships.

Guide the GTM team approach, inform the product roadmap, and help ensure successful new sale/up-sell/renewal efforts.

Monitor key growth and profitability levers and measure and prioritize new initiatives.

Evangelize subscriptions and fuller
About you:
Prior commercial leadership experience as a General Manager or similar revenue leadership role.

Bonus points

for experience in the Subscriptions ecommerce industry!

Industry expertise, you know the e-commerce landscape, competition, and top issues impacting the industry.

Ability to prioritize and manage multiple initiatives simultaneously in a fast-paced, hyper growth environment.

Results driven, you're bottom line oriented, you know how to negotiate and problem solve to attain goals.

An effective communicator who can boil down complex ideas and adapt messaging to a variety of audiences.

Experience operating successfully with cross functional partners in a globally distributed matrixed environment.

Strong analytical, critical thinking, creative problem solving, judgment, and negotiating skills.

A dynamic presenter with the ability to build and maintain influential relationships with executives,
If you don't meet 100% of the qualifications outlined above, that's okay! We believe in hiring people, not just skills. If you have a passion to learn and are excited about eCommerce and technology, then we want to hear from you.
About Yotpo US:
100% coverage of employee medical premiums; 90% coverage for dependent/family premiums.

100% coverage of employee dental + vision premiums.

Comprehensive life and disability insurance.

Flexible Time Off (FTO) policy, sick time, and paid holidays.

Equity in options.

Company sponsored 401K matching.

Pre-tax Commuter and Healthcare benefits.

Comprehensive paid leave for new parents and Dependent Care FSA.

Individualized career development, rewards and recognition.

Wellness and philanthropic programming and events.

We are working in a hybrid capacity, spending 3 days per week in our NYC office.

Meet some of the team: Omer Bar Joseph, Asaf Frige, Yulia Ziv, Peter Borkovich, Rosa Hu, Nick Everett
Yotpo's employee-centric culture has consistently earned us coveted spots on Built In's Best Places to Work lists across North America over the years. Directly inspired by employee feedback, we create opportunities to bring our teams together. Yotpo programming includes team events, educational fireside chats, end of year celebrations, affinity groups and partnerships.
Yotpo is for everyone, and we're committed to anti-racist work. We welcome and employ people regardless of race, color, gender identity, religion, genetic information, parental or pregnancy status, national origin, sexual orientation, age, citizenship, marital status, disability, or Veteran status. We are proud to be an equal opportunity employer, where your voice is heard and your perspective is encouraged. Come join us and help us build a global company where we're all proud to belong.
Base Salary $140,000 - 175,000 - In addition to base salary, this role includes a variable compensation component.
Base salary ranges are determined by multiple factors unique to each candidate, including skills and local market benchmarks.