Sales Manager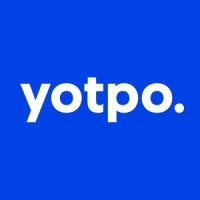 Yotpo
Sales & Business Development
Sydney, Australia
Posted on Friday, May 26, 2023
If you shop online (and who doesn't these days?), then chances are you've already interacted with Yotpo. We're a leading eCommerce retention marketing platform, on a mission to help brands of all sizes turn one-time shoppers into customers for life. Loyalty programs, SMS and email marketing, subscriptions, and reviews are our bread and butter, but we have more solutions up our sleeve, too.
We have teams across the world, including the US, Canada, UK, Israel, Bulgaria, and Australia — and we're still growing. Our primary goal is to deliver the best technology in the industry.
You can hear all about it in our latest brand video.
Sounds exciting? Then read on, because we're in pursuit of the best and the brightest minds to help us achieve our vision.
As a Yotpo Sales Manager, you will lead a team of Account Executives who are pitching Yotpo's solutions to prospects while driving forward the company's growth strategy. You will play an essential part in the hiring, on-boarding, continuous training, development and success of your team. You will work with cross-functional departments, such as marketing, partners, solutions engineers and other product specialists.
The development of our sales process and strategy is where you will add value in maintaining Yotpo's triple double growth YoY globally.
How you'll make impact:
Lead the Account Executives team.

Hire, train, develop and grow high-performing salespeople according to company values and methodology.

Identify areas for growth in individuals on the existing team, collaborate with them to understand their own goals, and partner with them accordingly to strategize for obtaining these new skills and growing within our Ladders program.

Work alongside the General Manager to identify and execute upon new opportunities for team and company-wide training, development and motivational initiatives.

Manage day-to-day performance of all sales team members and deliver employee reviews.

Track sales team metrics, forecast with accuracy and report data to leadership on a regular basis.

Implement performance plans according to company procedure.

Embody company culture and maintain high sales employee engagement.

Meet predetermined revenue goals through the activities of direct reports.

Ensure the correct usage of CRM and other sales applications.
About you:
3+ years of Account Executive management and/or Sales Development management experience

3-5 years in an Account Executive role; within SaaS and marketing industries preferred

Fast moving start-up and vertical use case driven experience

Strong People Leader

Ability to forecast with accuracy

Data-driven, and accustomed to making decisions and strategies based upon those numbers

Strong interpersonal skills

Exceptional written and oral communication skills

Must have the right to work in Australia
Bonus points for:
Experience in a fast growing tech startup / Company expansion / B2B SaaS / e-commerce.
If you don't meet 100% of the qualifications outlined above, that's okay! We believe in hiring people, not just skills. If you have a passion to learn and are excited about eCommerce and technology, then we want to hear from you.
We know there are a lot of career opportunities out there, so we really appreciate that you've taken the time to apply at Yotpo. Here's what happens next.
About Yotpo Australia 🇦🇺
A monthly wellness budget (minimum of $400)

25 Days off each year to do the things you love

Join a growing team, as we continue to launch across Asia!

Individualized career development, rewards and recognition.

Wellness and philanthropic programming and events.

We are working in a hybrid capacity, spending 3 days per week in our Sydney office.

Meet our APAC team leaders:

Suzy Nicoletti

,

Jessica Minnett

,

Ben Eatwell

,

Enzo Cavaliero

,

Rad Mitic